It's that time again for another challenge over at
Hauntaed Design House
. I have really missed participating in the challenges there as they are one of my favourites. But now I am back in the swing again after a short absence. So here is what I have created......................
Drop Dead Gorgeous
Think corpses, zombies, grave digging or even our old favourites, vampires!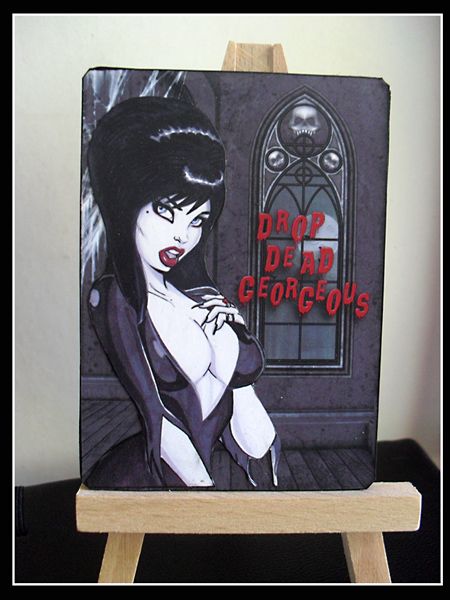 I decided to create an ATC for the challenge. I cut my ATC from Mountbard as I love the sturdiness this gives. I then created a spooky background in photoshop printed out and adhered to the mountboard base. My main figure of the piece.......Elvira Mistress of the Dark ( thanks to Mestadelsbilder's ) a Delightfully Georgeous Creature that she is. Resized in photoshop to fit, printed out and attached to the ATC base.
Voila.........a fun and quirky comic book style ATC that was fun to create.
Thanks for taking the time to stop by and read.
Hugs Fiona.