I have participated this month in the challenge over at
Quoth The Raven
. A challenge I have missed but am glad to be back participating in again. The theme this month:- Anything Poes. So I decided to make a little Tag book in memorium of the Master of the Dark Arts. I satrted with a large Craft Tag, inked, distressed and stamped and embossed in black on the front panel. The main book pages were then compiled in photoshop, then printed out onto parchment paper. The pages were then arranged into signitures and bound into the tag. The tag was then folded at three and a half inch intervals to create the book and flap fold over. A gold twine with black tassels was then threaded through the tag hole to create a closure for the book. An enjoyable progect and one which I hope you will try with your tags. An image heavy post Enjoy..................
Tag book closed.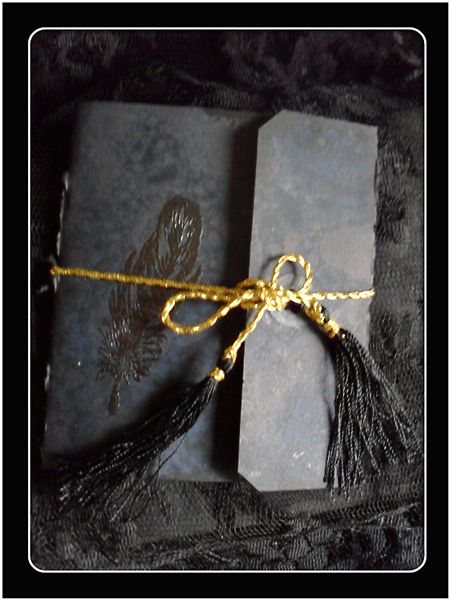 Inside pages.
Inside Pages.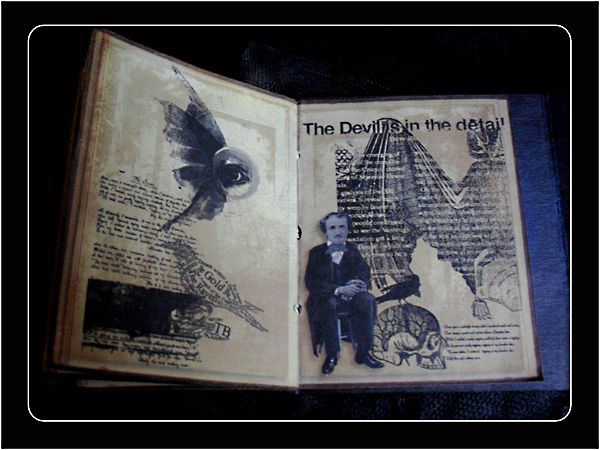 Inside Pages.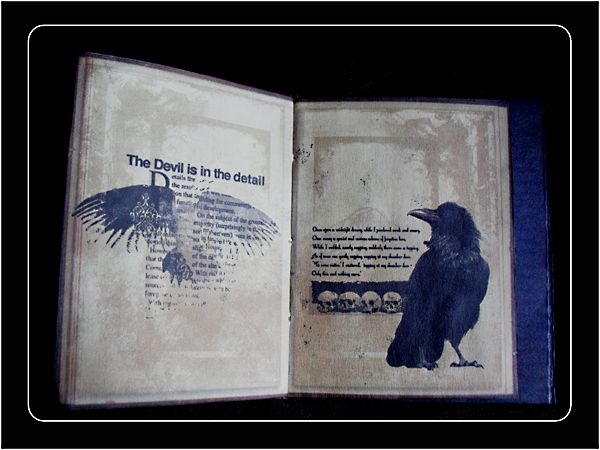 Inside Pages.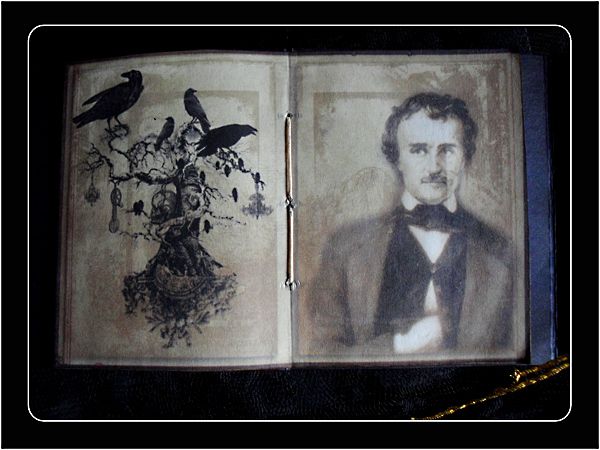 Tag Book open Freestanding.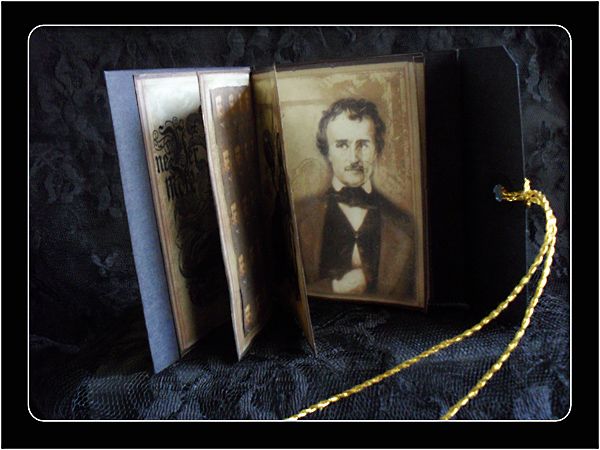 Thanks for taking the time to stop by and read.
Hugs Fiona.