I have participated once again in the current challenge over at
Quoth The Raven
. A site that I enjoy visiting and participating when I have the time in their Fabulous challenges. This time around is to pick any three items from the list provided and create what your heart desires as long as it relates to the Master of The Dark Arts- Edgar Allan Poe.
Choose thee ANY 3 items and create something which doth please thy artistic hankerings :-) But remember - thy offering MUST be related to Edgar Allan POE to be worthy of attaining the Prize.
Bring ye not thy slushy and mushy if it be not related to POE in some instance, for thou shalt not be rewarded.
RAVEN
RIBBON
EDGAR ALLAN POE
LACE
SCARLET
METAL
STITCHING
FLOWERS
FEATHERS
SKULLS
CATS
For My offering to the Master I have created a Dark Journal to keep note of all my Darkest Dreams and Desires. A Journal that has been Hand bound, Inked, Stamped and Grunged to within an inch of it's life. My three Items of choice were:- Poe- a picture of. Metal:- an Ornate Frame to house the picture of the Master and the closure of the journal and Skulls:- A Skull perched on a pile of books. Just had to throw a Raven in there too. You can't have Poe without a Raven right.......................
Front View.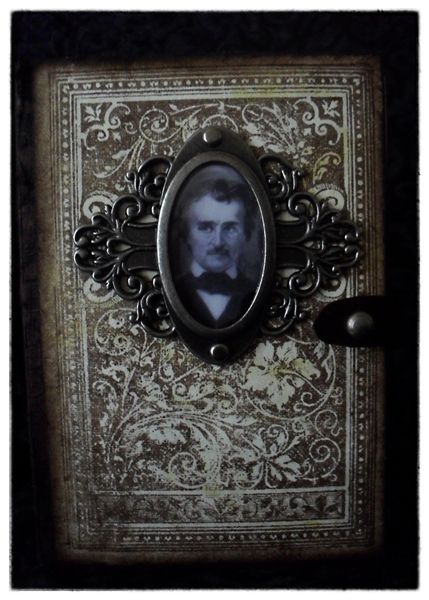 Back View.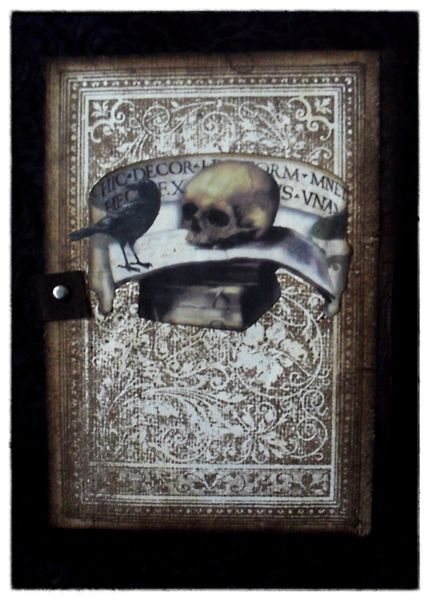 Side View.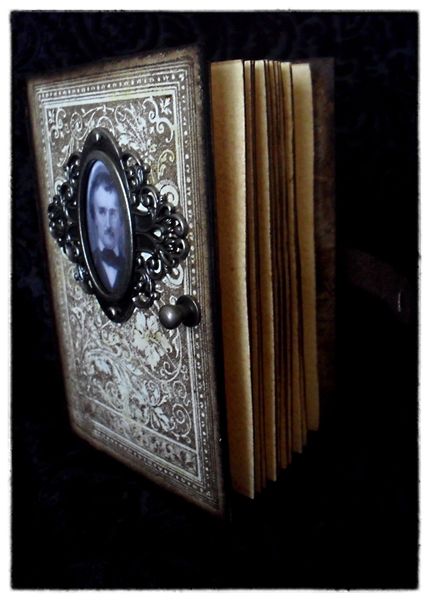 Side View.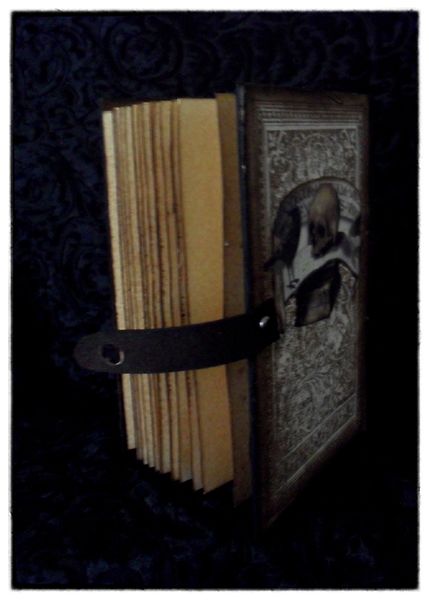 Alternate View showing Spine.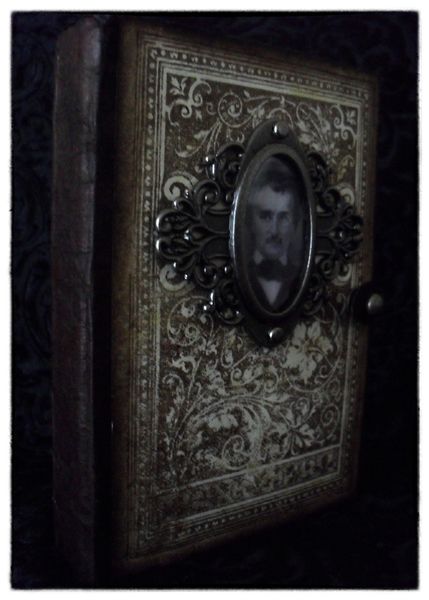 Another Fabulous and enjoyable challenge. Thanks for taking the time to stop by and read.
Hugs Fiona.