It's that time of week again folks. Once again I have participated in the Macabre Monday Challenge over at
Haunted Design House
. The Challenge this week is to........................
HDH157
"Hammer House of Horror"
You are to

create a

dark, Gothic, or Halloween

-based

art piece
TASTE THE BLOOD OF DRACULA........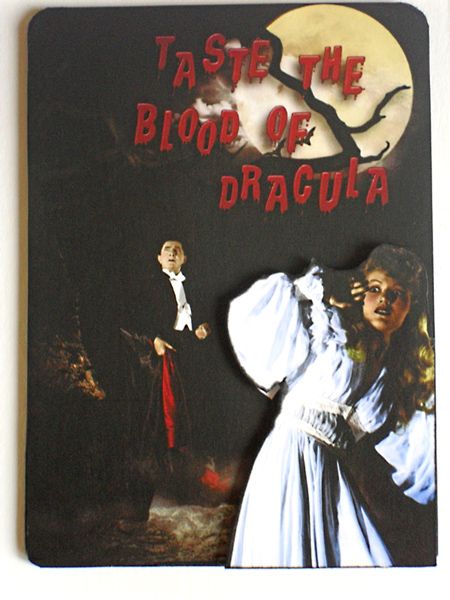 This week I decided to make an ATC in the style of the old B Movie. I used the Tim Holt ATC die to cut my atc base from mountboard. The background and characters where then created in photoshop using a kit from Finecrafted designs over at Deviant scrap
HERE
. Cut out and attached to the mounboard base. The Scary woman was then fussy cut and attached to the ATC using 3d foam tape to give some depth and dimension to the piece. Another great challenge.
Thanks for taking the time to stop by and read.
Hugs Fiona.oxoxoxo