"Bats in the Belfry"
You are to

create a

dark, Gothic, or Halloween

-based

art piece
that has anything to do with
a bats. Think belfries, church steeples and all round general battiness!
I decided to create a physical piece this week rather than a digital piece. I decided on a book but with a hidden surprise. Are you ready to take a look................Here we go then.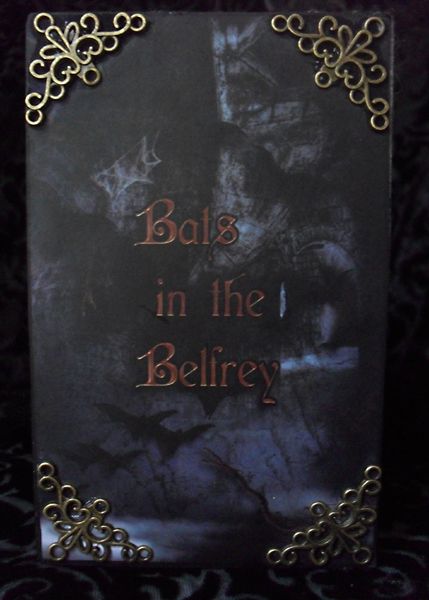 The front and back covers were designed in photoshop, printed out and attached to chipboard covers both font and back and insides. Antique brass corners were then glued to all four corners of the front cover.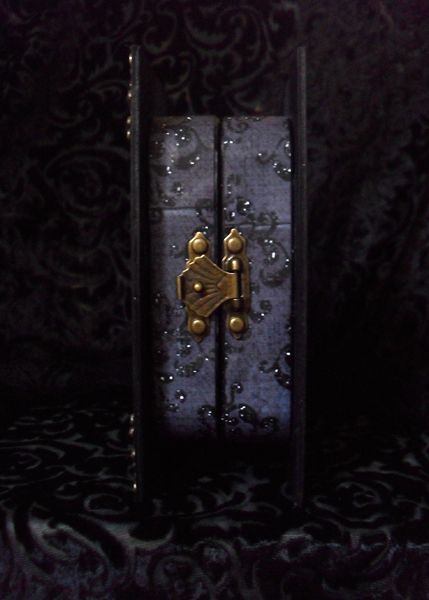 The inside of the book holds the surprise. Two altoid tins with the lids removed. Covered the sides of the tins inside and out with fancy paper and lined the bottom of the tins also. Attached Hinges and a fancy clasp in antique bronze to join the tins together. The tins were then glued to the front and back covers to form the basis of the book.
Now for the surprise inside..............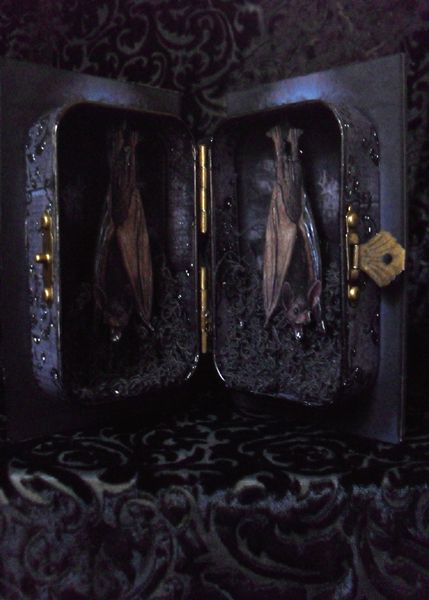 Bats of course..........hanging around after just wakening from their slumber. Ready to take flight into the night by the light of the moon. Another great challenge, really enjoyed this one as I'm a spooky kind of gal.
Thanks for taking the time to stop by and read.
Hugs Fiona.